Are you concerned about the development of your baby's brain? Do you want to raise a smart and intelligent baby? If you can relate to any of these situations, then you must give this post a read.
The first three years of a child's life are critical for his brain development. The brain food for babies help in supporting the development of the baby's brain.He figures out how to think, react and solve problems. Activities like playing games, listening to music and letting him explore his surroundings encourage the functioning of his gray cells. When it comes to nurturing your child's brain, food plays a critical role. Read on to know about the foods that can boost your baby's brain development.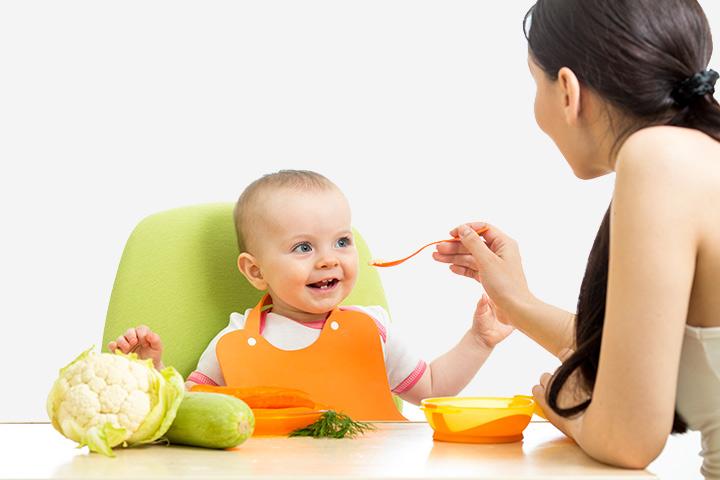 As you begin to plan out the next few months, we've put together a list of foods that could positively impact your baby's brain development:
1. Greek Yogurt
Yogurt is a popular first food all around the world. It is a nutritious option because it contains calcium, protein and healthy fat.
2. Avocado
Creamy, mashed avocado is a popular first food. Avocado is a nutrient-dense fruit with healthy fat, vitamins and minerals. Not only is it nutritious but as the healthy fats contribute to brain cell development but the texture is soft, making it easy to tolerate.
3. Cheese
Small soft cheeses are often introduced at various points depending on your baby's readiness because they're lighter in taste and texture. For example, cottage cheese is also an easy offering because your baby could eat it as a finger food or it could be mixed with a vegetable or fruit.
4. Whole grain porridge
Offering your baby a whole grain cereal blend is a nutritious option. Whole grains such as oatmeal, quinoa and barley should be pulverized and blended into a fine powder form and boiled with water. Once cooked, mix it accordingly with breast milk, yogurt or a fruit/vegetable blend. Whole grains offer fiber and a source of protein.
5. Eggs
Upon introduction, the egg yolk is offered first. (Egg whites should not be introduced until 12 months due to its higher risk as an allergen.) Eggs yolks are surprisingly nutritious and easy to digest.
Egg yolks contain cholesterol which is what comprises the outer lining of brain cells. In addition, they contain fat-soluble vitamins as well as choline, selenium and Vitamin B12—all important for organ development.
6. Nut butters
Traditional nuts in their butter form are a good source of healthy fat, protein and fat-soluble vitamins. Peanut, cashew and almond butter are all options to offer your baby when you feel they're ready.
You could offer it as a small spoonful mixed into your baby's cereal or porridge blend, yogurt or even applesauce. As more public environments become "nut aware," there is increased popularity among sunflower seed butter, a.k.a. sun butter. Sunflower Butter is free from the top eight food allergens: peanuts, tree nuts, soy, dairy, eggs, wheat, fish and crustacean shellfish.
7. Apples
These nutritious fruits contain quercetin, which helps stimulate brain activity. Apples are easy to offer as a first food and throughout your baby's transitional food stages. (Check out this great applesauce recipe!) As they become more comfortable with finger foods and as they develop teeth, you could offer apples with nut butter as a healthy pairing.
8. Lentils
Lentils are available in various forms and are an extremely popular offering on the east side of the world. They are especially nutritious because they contain fiber, iron and protein. They're soft and easy to cook (no soaking required) and could easily be blended into puree or soup form. They're also one of the lighter legume and bean options to initially offer.
9. Leafy Greens
While these may be hard to offer initially as a single vegetable, they could be used as a blend so they're tolerated better. For example, you could blend spinach with apple or carrots. Because many leafy greens contain nitrates, it is often recommended as a later introduction at perhaps closer to 10 months onwards.